Why Choose BricksTemplates.io for Your Small Business Website Needs
In today's competitive digital landscape, a strong online presence is crucial for the success of any small business. BricksTemplates.io offers an extensive range of Bricks Builder website templates specifically designed for small businesses, leveraging the power of WordPress to create stunning, user-friendly websites that stand out from the competition. Combining speed, SEO optimization, and intuitive customization features, BricksTemplates.io provides an all-in-one solution to help small business owners establish a commanding online presence.
Harnessing the Power of Bricks Builder and WordPress
BricksTemplates.io utilizes cutting-edge Bricks Builder technology on the widely popular WordPress platform to deliver high-quality website templates tailored to various industries and niches. By combining the ease of use and flexibility of Bricks Builder with the robust functionality and extensive plugin ecosystem of WordPress, BricksTemplates.io provides small business owners with a powerful, user-friendly website creation solution.
Key Advantages of BricksTemplates.io for Small Businesses
1. Built for Speed
BricksTemplates.io understands the importance of website speed and its impact on user experience and search engine rankings. As a result, all Bricks Builder website templates available on BricksTemplates.io are specifically designed for optimal speed and performance. This ensures that your small business website loads quickly, keeping visitors engaged and improving your website's search engine rankings.
2. SEO-Optimized Templates
All website templates available on BricksTemplates.io come with built-in SEO optimization. This feature ensures that your small business's website is easily discoverable by potential customers, driving more traffic and conversions. Additionally, BricksTemplates.io offers further SEO guidance and resources to help small business owners improve their website's visibility on search engine results pages (SERPs).
3. Customizable Design Options
BricksTemplates.io offers a wide range of customizable design options to ensure your small business website aligns with your brand identity and appeals to your target audience. With its drag-and-drop interface, Bricks Builder makes it incredibly easy to create a unique and visually appealing website without any coding knowledge.
4. Responsive Layouts
All website templates available on BricksTemplates.io are designed with a responsive layout, ensuring that your website looks great on all devices, including smartphones, tablets, and desktop computers. This is crucial in today's mobile-first world, where more than half of all web traffic comes from mobile devices.
5. E-Commerce Ready
For small businesses looking to sell products or services online, BricksTemplates.io offers seamless e-commerce integration with popular platforms like WooCommerce. This allows you to quickly set up an online store and start generating revenue from your website.
6. WordPress Compatibility
By utilizing the WordPress platform, BricksTemplates.io ensures that small business owners have access to an extensive library of plugins and tools to enhance their website's functionality. Whether you need advanced SEO capabilities, social media integration, or email marketing solutions, the WordPress ecosystem has you covered.
In Conclusion
BricksTemplates.io is the go-to solution for small business owners seeking a powerful, customizable, and user-friendly website creation platform. With its speed-optimized, SEO-friendly Bricks Builder templates designed for WordPress, BricksTemplates.io enables small businesses to establish a strong online presence that attracts potential customers and drives growth.
Whether you're looking to create a website for your business or personal project, our article on Introduction to Bricks Builder website templates can help you get started.
One of the key advantages of Bricks Builder website templates is their high level of customization. These templates are designed to be fully customizable, allowing you to create a website that perfectly reflects your brand and meets your specific needs. With Bricks Builder's drag-and-drop interface, you can easily rearrange the template's layout and add or delete sections as needed. You can also add your own content, such as text, images, and videos, using the intuitive editor. Additionally, Bricks Builder website templates allow you to choose your own colors and fonts, add your logo, and customize other design elements to fit your preferences. This level of flexibility and customization ensures that your website stands out and captures the attention of your target audience. Our article on Customizable Bricks Builder website templates provides more detailed information on how you can leverage this powerful tool to create a website that perfectly suits your needs.
Sharing is Caring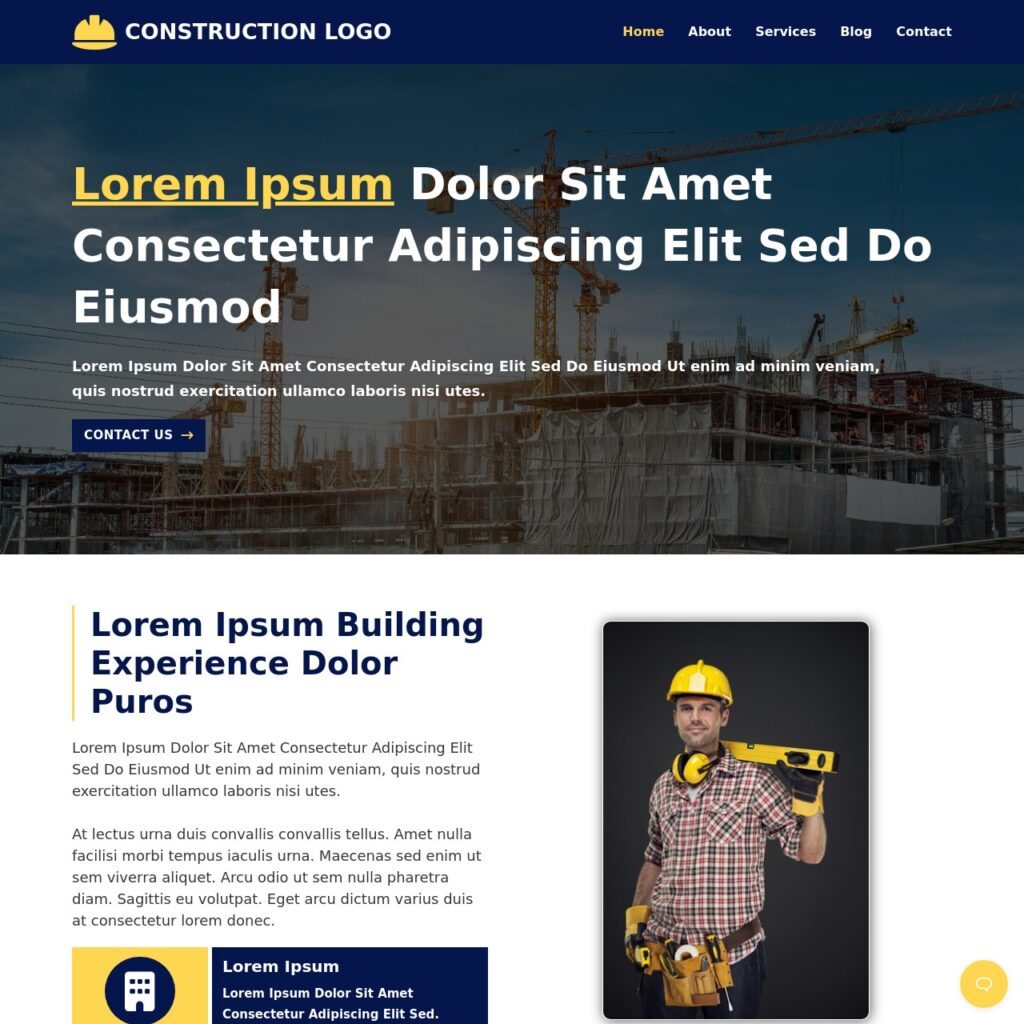 Related Posts