Bricks Builder Website Templates by BricksTemplates.io: Your Ultimate Solution for Stunning Websites
Are you in search of high-quality website templates that can help you build your online presence quickly and effortlessly? Look no further than BricksTemplates.io! Our templates are built for speed using Bricks Builder on WordPress, and our expert web designers have incorporated the best SEO practices to help you rank higher on search engines.
Why Choose Bricks Builder Website Templates by BricksTemplates.io?
There are numerous reasons to select Bricks Builder website templates by BricksTemplates.io for your business or personal website. Here are the top benefits of using our templates:
Built for Speed: Our templates are optimized for speed, ensuring that your website loads quickly, which is a crucial factor for SEO and user experience.
Fully Customizable: Our templates are fully customizable, allowing you to personalize the design, layout, and functionality of your website.
SEO-Friendly: Our templates are optimized for search engines, making it easier for your website to rank high on SERPs.
Responsive: Our templates are responsive, which means that they automatically adjust to fit the screen size of the device being used to view the website. This makes the website accessible and user-friendly on desktops, laptops, tablets, and smartphones.
Cost-Effective: Our templates are cost-effective compared to custom-built websites. They offer an affordable solution to businesses on a budget.
Unlimited Lifetime License: Access All Current and Future Templates
With our Unlimited Lifetime License, you gain access to all current and future templates at no extra cost. That means you can build as many websites as you want, without any limitations. Our wide range of templates includes:
Beauty and Fashion Website Template
Cosmetic Website Template
Massage Therapy Website Template
Salon Website Template
Spa Website Template
Lawyer Website Template
Transportation Website Template
Yoga Website Template
Photography Website Template
Interior Design Website Template
Real Estate Website Template
Cafe and Bakery Website Template
Cleaning Website Template
Video Website Template
And many more!
Each template is designed with a unique style and purpose in mind, allowing you to find the perfect match for your business or personal website. Plus, our templates are easy to customize and come with responsive design, so your website will look great on any device.
Key Features of Bricks Builder Templates by BricksTemplates.io
Bricks Builder website templates by BricksTemplates.io offer a range of features that can help businesses create stunning and functional websites. Some of the key features of our templates include:
Mobile-First Design: Our templates are designed with a mobile-first approach, ensuring that the website looks great on mobile devices.
Customizable Layout: Our templates offer customizable layout options, allowing you to create unique designs that reflect your brand.
SEO-Friendly: As mentioned earlier, our templates are optimized for search engines, making it easier for your website to rank high on SERPs.
E-commerce Ready: Our templates are equipped with e-commerce features, allowing businesses to sell products and services online.
In conclusion, Bricks Builder website templates by BricksTemplates.io offer a user-friendly, customizable, and affordable solution to businesses looking to create a professional, functional, and responsive website. With our templates built for speed and optimized for SEO, you can rest assured that your website will rank high on SERPs and drive more traffic to your website.
Don't settle for a boring or outdated website. With BricksTemplates.io, you can create a stunning online presence that will leave a lasting impression on your visitors. Get started today with our Unlimited Lifetime License and gain access to all of our current and future templates.
The content is an Introduction to Bricks Builder website templates suitable for beginners. It delves into the world of website design, covering various industries, customization options, ease of use, and pricing, all of which contribute to an efficient website-building experience. The article stresses the advantages of Bricks Builder and highlights the impressive features of templates accessible on BricksTemplates.io. It concludes by emphasizing the importance of selecting the appropriate website builder and template and encourages readers to explore BricksTemplates.io's extensive collection.
If you're a beginner looking to build a website, selecting the right website builder and template can be a daunting task. Fortunately, Bricks Builder and its website templates are an excellent option for beginners. Bricks Builder is a drag-and-drop website builder that doesn't require any coding skills. It's user-friendly and offers a wide range of customizable templates that are specifically designed for beginners. The templates available on BricksTemplates.io cover a wide range of industries, making it easy to find the perfect fit for your needs. Our article on the Best Bricks Builder website templates for beginners provides a comprehensive overview of the best options available, making it easier for you to create a website that looks great and functions perfectly.
Sharing is Caring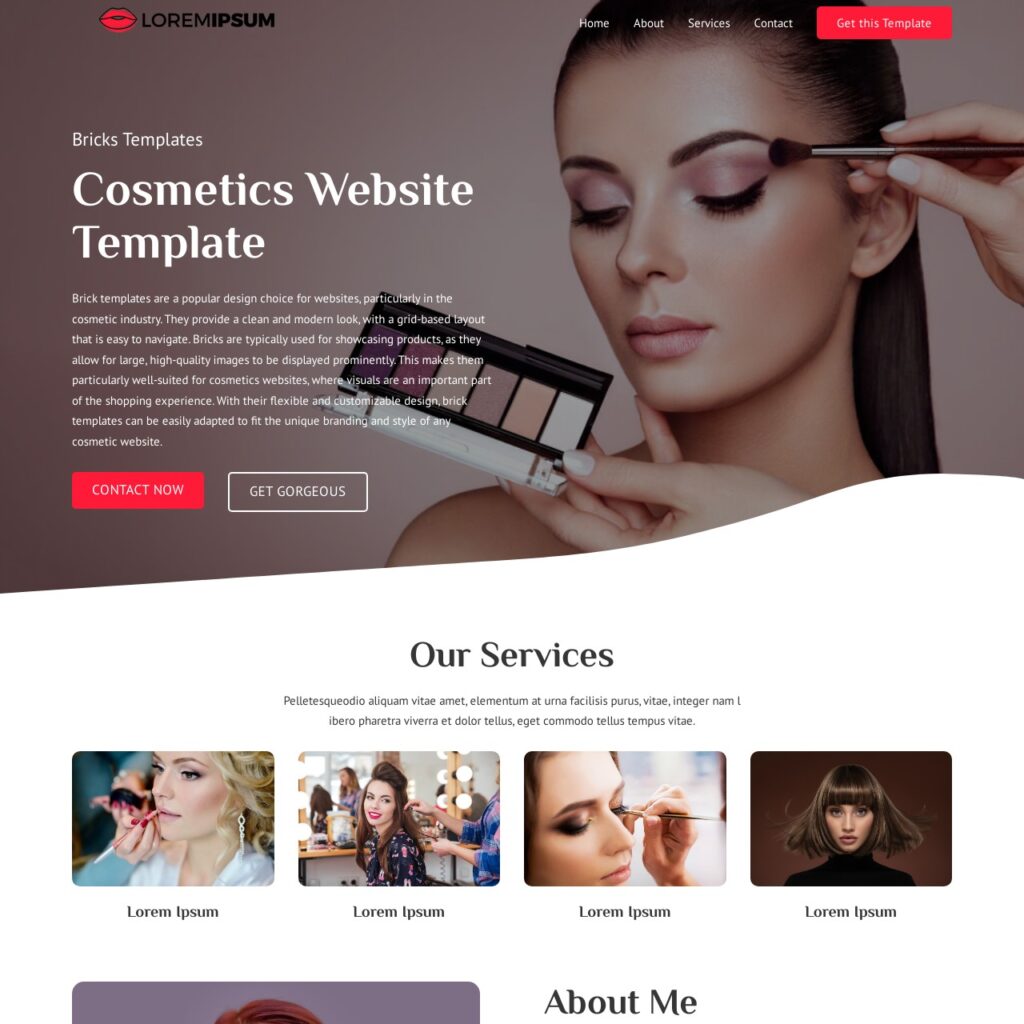 Related Posts